For over 40 years Friends of the Children of Lascahobas has worked to better the environment and lives of the Children of Lascahobas, Haiti.
Friends of the Children of Lascahobas, Haiti, Inc. is an organization dedicated to improving the lives of the children of Lascahobas. It started more than forty years ago when Estelle Dubuisson collected one dollar from some of the employees in the Laboratory Service at the Veterans Administration Hospital in the Bronx. Those funds were used to help build the Church of Lascahobas. As time went on, she organized dances, bus rides, and raffles to raise money for school supplies for the children. Following a visit to Haiti in 1976, Ms. Dubuisson returned to New York determined to do everything that she could to improve the lives of the children in her native town. Realizing that she could not do it alone, she solicited the aid of Dr. Josephine English.
In 1976, an organization was formed and formally named Friends of the Children of Lascahobas, Haiti (FCLH). The IRS gave FCLH the status of a non-profit organization in 1980. On December 23, 1981, using funds collected in the United States, the organization donated an ambulance to the community. In 1982, FCLH established a Child Care Nutrition Center and an Eye Clinic. Every weekday, Monday through Friday, the Center fed 300 children one meal each; it also sent 97 6-year olds to elementary school and 30 children, ages 10 to 15, to evening school. In 1986, FCLH erected a building, then valued at $42,000, to house the Child Care Nutrition Center. Funds to build that center, primarily individual donations, were supplemented by the United States Agency for International Development. FCLH has taken a medical team to Lascahobas yearly since 1982, providing vision care and ophthalmic surgery.
In February 1987, FCLH was incorporated in New York State and was recognized by Haiti as a Non-Governmental Organization that September. We established a skills-training program for local youth in July 1988. FCLH built a hospital that was certified by the Ministry of Public Health and Population of Haiti in 2000.
2001
To help mothers develop a reliable income, we began a Cooperative Economic Group Project. Each woman receives a sum of money to purchase goods for resale and uses her profits to feed and educate her children and continue her business. Today, 809 adults in 31 groups are supporting their 2,927 children through this project. All the groups have become independent.
2010
After the earthquake, in February, FCLH distributed food and supplies to 70 families, in April we distributed food and supplies to 646 families and during September FCLH distributed food and supplies to 1,040 families.
Mr. Jared McCallister of the Daily News commented "It was hard for me to envision Estelle Dubuisson giving awards to others when her work – helping families in Haiti for 28 years – is an endeavor that is worthy of continuous praise and thanks. But Dubuisson recently said thank you to me and others who have aided her cause at the annual awards dinner of Friends of the Children of Lascahobas, Haiti, held at the Millennium UN Plaza Hotel in Manhattan."
2013
In the past FCLH paid for the children in the nutrition center to attend local schools. However in 2013, we decided to open a school for the destitute children who would not have been accepted in the other schools. We started with 40 children and now have 137.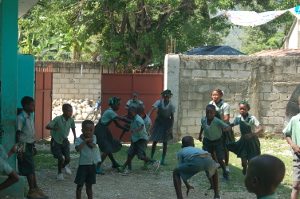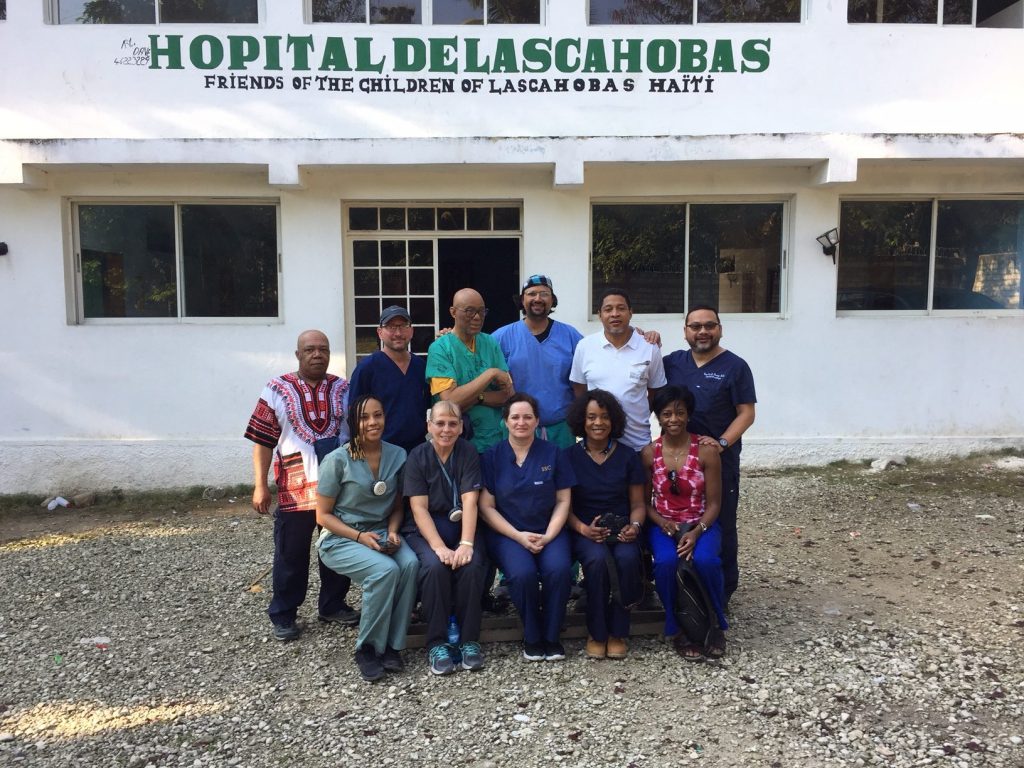 VISION
A Haiti sustained by health, nutrition, education and cooperative economics.
MISSION
To alleviate the hunger, illiteracy and poor health conditions of the children of Lascahobas by implementing programs in healthcare, nutrition and education.